The Offshore Development Option...
The telecommunications revolution has made it possible for many corporate functions such as insurance claims processing, accounting, order taking or customer support to be done from anywhere while the economics of global competition will ensure they are.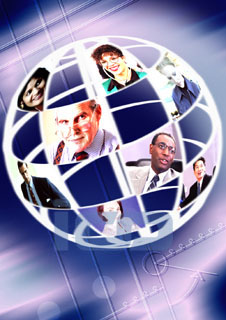 Tech researcher Gartner recently forecast that by December of 2002 more than 80 percent of multinationals will use IT outsourcing to save money, overcome skills shortages or increase flexibility.
With distance no longer a technical or cost factor, decisions where to place data centers or the talent that runs and maintains them can be made entirely on other grounds.
Solutionhaus has assembled a skilled team in the USA, Venezuela and Vietnam that literally allows development work to occur 24hrs a day thus making reality the statement "We work while you sleep".