Company Overview
Solutionhaus Ltd. is a provider of knowledge-based consulting and information technology ("IT") services to Fortune 1000 companies and other sop
histicated buyers. The Company addresses its clients' strategic business needs by offering a wide range of integrated services or solutions, including process transformation, software package implementation, electronic commerce, decision support technology, technology architecture and integration, system management, web development, enterprise application integration (EAI) and temporary executive staffing solutions. These solutions target a client's specific business functions (executive, finance and administration, human resources, IT, sales and customer support (CRM), and supply chain management) and allow a business to reach beyond the enterprise and link the people, processes and technologies of the extended organization. Solutionhaus markets its services to senior executives in organizations where business transformation and technology-enabled change can have a significant competitive impact.
Solutionhaus leverages its knowledge base to propose solutions to its clients' most critical and complex business problems. The Company delivers its services through multidisciplinary project teams that include professionals with both IT and business expertise. The Company's knowledge-based approach to consulting combines the knowledge and experience of its consultants with "best practice" process solutions.
Solutionhaus' highly focused service delivery model provides its customers with a lower risk of delivery and a faster time to benefit as compared to the linear, "methodology based" processes employed by traditional IT consulting firms.
Solutionhaus Ltd. is a venture-backed privately held firm based in Daytona Beach, Florida, with offices throughout the USA. Solutionhaus divisions include TempCIO™ (Senior Business and IT executive temporary advisory services) and USdba™ (database systems management and optimization services)
Solutionhaus unleashes the power of technology to serve the bottom line of businesses today.
Non-digital relationships
Solutionhaus is built on a distinctive set of values, and cultivates the most creative and productive working atmosphere possible. While professionalism and integrity are vital, the working environment is open and relaxed. Our offices are fun places to come to. The emphasis at Solutionhaus is on communicatio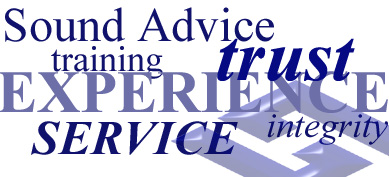 n and teamwork. In order to ensure that employees are happy, challenged and fulfilled, they are encouraged to experiment and to voice their ideas. Projects are organized around self-governing groups and the structure is nonhierarchical. The approach to projects is flexible - preconceived solutions are avoided. As a result, we have developed a reputation for coming up with innovative solutions.
In part, this is because Solutionhaus respects individuality: employees are encouraged to trust their instincts and to feel responsible for their work and their own destiny. Collectively, Solutionhaus employees have a deep understanding of technology, a creative mind, and have the experience and business strategy acumen that's only gained from being in the trenches. ….and this comes to every project that we approach.
Mission Statement
To help businesses transform business processes using technology to cover the gap from the physical world to the virtual world with a philosophy of integrity, service and expertise to the customer.